Global Connection, Inc. Original "AJC (All Japan Communication) All Japan Postpay SIM Card" is a SIM card dedicated to data communication that can be used in Japan. We offer a variety of pricing plans on the docomo platform for topics "corporate cheap SIM" for corporate customers.
A non-wasteful corporate share plan that supports carry-over!
When you use" corporate share plan ", the data capacity will be shared for each group. Even if there is a difference in usage of data for each SIM, it is possible to use the amount of data without waste as we consume the total data capacity for each group.It is also possible to set a separate individual data communication capacity without adding data capacity to the group or sharing the data capacity with other SIMs.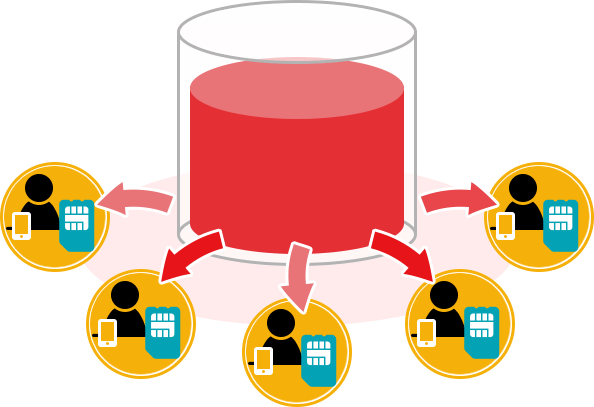 Secure flat-rate basic plan
AJC SIM's monthly pricing plan is 5 types, 1GB, 3GB, 7GB, 15GB, 20GB. Please choose according to the amount of data you use.
In addition, it is possible to prepare plans that meet your requirements separately.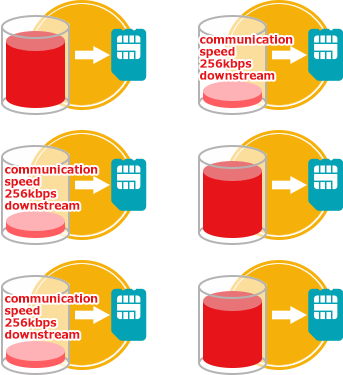 Stable high-speed communication
AJC SIM is safe because it corresponds to NTT docomo's Xi (LTE) area and FOMA (3G) area. In the case of LTE, high-speed communication with a maximum of 262.5 Mbps downstream / 50 Mbps maximum uplink can be used.
After the contract data amount is exceeded, it is limited to 256 Kbps, but you can purchase high-speed communication additionally.

SIM only, possible with smart devices.
AJC SIM is already available only with SIM if you have a docomo or SIM free smartphone or tablet.
Since smart devices (smart phones, tablets) have various models available, please Contact Us.

※If you hurry, please contact us by phone.
GLOBALCONNEXION INC. Tokyo office
TEL: 03-6907-2168
Business hours 10:00~18:00
( Weekends and national holidays are closed. )