Global Connection, Inc. Original "AJC (All Japan Communication) All Japan Postpaid SIM Card" is a SIM card which enables data communication within Japan. We provide various plans for low cost data communicating services.
A fully used sharing plan that supports carry-over!
If you are using the "Corporation Sharing Plan", the data limit would be counted within the group. Regardless of the usage difference between individual users, only the total data used would be calculated.
The plan can reduce the data waste as some of the users might not use up their given data limit.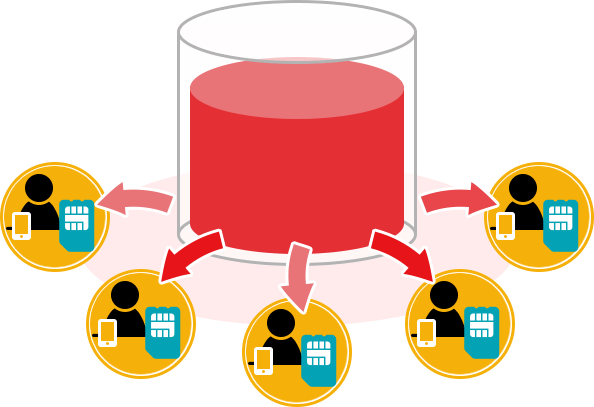 Fixed Price Basic Plan
There are 5 plans available: 1GB, 3GB, 7GB, 15GB, 20GB. Please choose your plan that suits your data needs and duration.
Tailor-made plans are also available on request.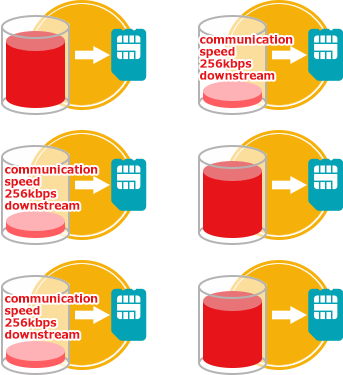 Stable high-speed communication
AJC SIM is reliable as it respounds in NTT Docomo Xi(LTE) are and FOMA(3G) area. For LTE, high-speed communication with 50Mbps maximim uplink and maximum of 262.5Mbps downstream.
After exceeding the plan data limit, the speed would be at a maximum of 256Kbps. The speed could be restore after additional purchase.

SIM Card only or with Devices are available.
AJC SIM is available only with SIM if you have a docomo or SIM free cell phone or tablet.
Other decives (including cell phones and tablets) are also availabe. For details please Contact us.

※In case of urgency, please contact us by phone.
GLOBALCONNEXION INC. Tokyo office
TEL: 03-6907-2168
Hours 10:00~18:00
(Closed on Weekends and National Holidays)