Global Connection, Inc. Original "AJC (All Japan Communications) All Japan Prepaid SIM Card" is a SIM card dedicated to data communication that can be used in Japan. Contracts, cancellation, return of cards etc. are unnecessary, so it is a very popular item with tourists visiting Japan recently. Of course, even those living in Japan can use it for domestic travels or business trips. High speed communication 4G / LTE line is compatible so you can use it anywhere in Japan.
Japan for 2 GB dedicated data prepaid SIM card Docomo line 3G/4G LTE disposable prepaid Data Sim card japan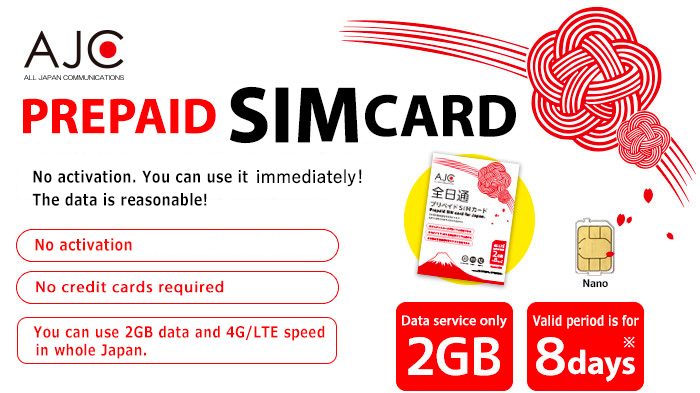 Validity period: After initiating the SIM card, you can use it up during a 8 days span.